Traffic crashes are the leading cause of teen fatalities in the United States


Work Zone Safe is 100% free and online
giving Oklahoma teen drivers the opportunity to learn about work zone safety.


Work Zone Safe Educational Scholarship

Oklahoman teen drivers ages 15-19 who successfully complete the Work Zone Safe online course are entered each month to win one of two $500 educational scholarships. 
Work Zone Safe Scholarships Provided by




Safe Driver Insurance Discount

Sky Zone Jump Pass
Trade your completed course certificate in for a 60-minute jump pass at Sky Zone.
Valid at Edmond Location Only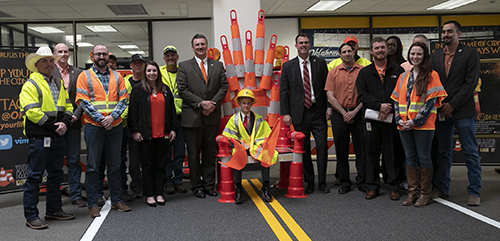 Hi, I'm Tim Gatz Oklahoma Secretary of Transportation
Each year young drivers are involved in fatal crashes at more than twice the rate of all other drivers.
Annually across the country more than 300,000 young drivers are seriously injured changing their lives forever.
Nothing is more important than the lives of our Oklahoma teen drivers and the workers and contractors they share the road with.
Oklahoma Work Zone Safe gives teen drivers the opportunity to learn about work zones and their commitment to safety is rewarded.
Every Oklahoman teen driver who successfully completes the Work Zone Safe course receives a certificate of completion. They are also entered to win an educational scholarship supported by the Association of Oklahoma General Contractors.
Join the Oklahoma Department of Transportation, Oklahoma Turnpike Authority, Oklahoma Highway Patrol and the contractors who you share the road with and commit to being Work Zone Safe.
When everyone in Oklahoma is Work Zone Safe and arrives home safe, we all win!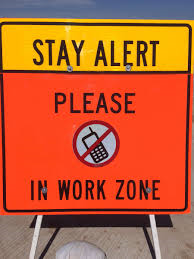 Review the behaviors that make a driver Work Zone Safe.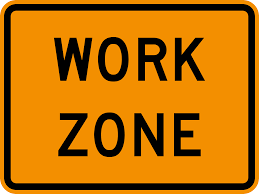 Work Zone Safe Signs and Laws
Review the Oklahoma signs and laws that help drivers stay Work Zone Safe.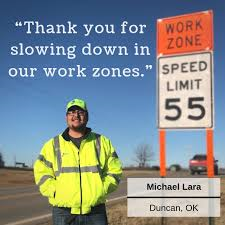 Get to know the faces of the Oklahoma Work Zone Safe Family.